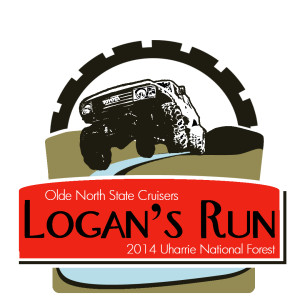 When - September 12-14
Where - Uwahrrie National Forrest in NC group camp A B and C
Group C is also reserved on Thursday night for those that want to get there early.
Those of you that have been before know how much fun this trip is.
This is still in the planning stages so this post will be updated when things are finalized.
Registration will be online this year and will be able to pay with paypal or credit/debit card.
Come one out for one of the best events around where we celebrate the life of a fallen member of the cruiser community.
Food for the Saturday night dinner will be a pulled pork BBQ with all the sides and fixin's
Closest address to the camp site is the outpost (gas station/country store)
4021 N Carolina 109, Troy, NC 27371
Directions to group camp from the outpost
- left out of outpost on NC 109
- First Left on Mullinnix Rd
- at T intersection, Right on USFS 544
- at next intersection, Right on Badin Lake Rd USFS 597
- at next intersection, Left on Badin Lake Rd USFS 597a
- camp ground is on the right
Registration is up
www.onsc4x4.com
Here is a link in our 2012 Event Coverage in 4Wheeler
http://www.fourwheeler.com/events/1304-4wd-cruisin-carolina-logans-run/
Two videos made by one of our sponsors (Scott Clark Toyota) about the event.... one long and one short movie preview type of video.
_________________
Contact Info:
dbronson@ncfjcruisers.com
Follow me on Twitter: @NCFJ_Cruisers1
NCFJ Cruisers YouTube Channel:
https://www.youtube.com/NCFJCruisers
2010 Trail Teams Edition - ToyTec 3" Ultimate Lift, Light Racing UCA's, PIAA XTreme White Plus headlights, PIAA 520 series Fog/Driving lights, 2010 BudBuilt Front Skid, BudBuilt engine skid, Ricochet LCA guards, BajaRack OEM roofrack basket, MaxTrax recovery ramps, Husky Floor Liners, Midland 75-822 40 Channel 2 Way Radio, Bandi Mount with 4' Firestick II, OrangeBoxx Side Cubby PSD (NCFJ Edition), Outrider Suspension armor, K&N drop in airfilter for on-road travel, OEM Airfilter when wheeling.....