A big cleanout. Put some beer in my fridge. I am not in NC for the time being, so no FTF, sorry. 
Ares Gear Tactical Bailout Bag. Great bag, never left the house. After about 24 hours, I went with another bag. No additional pics, you can find them online. 55.00 Shipped FIRM
Blue Force Gear Ten Speed AR mag pouches. One double and a Single. Great to put on the bag. 30.00 Shipped FIRM for both.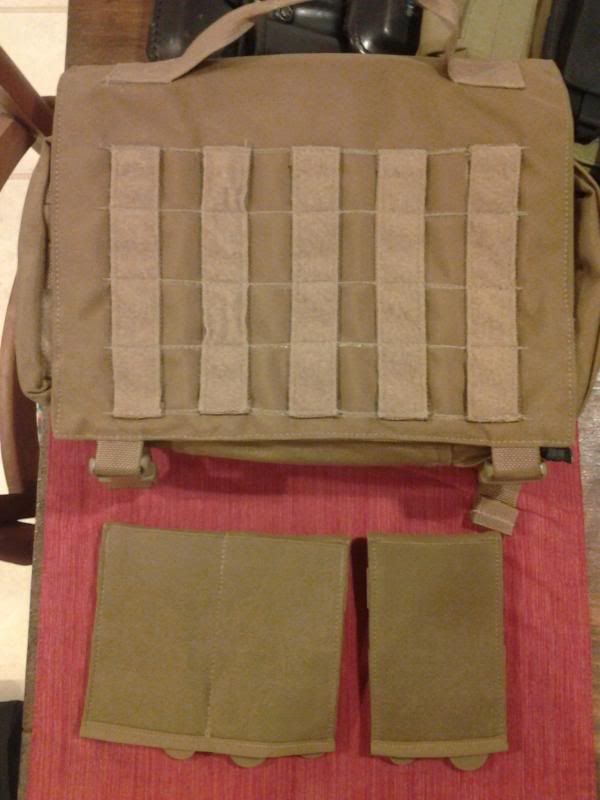 Pre-MSA Paraclete Medical/Firing Systems Pouch. New, no tags. 40.00 Shipped FIRM
Velocity Systems Pouch. No idea what its for, but it's MOLLE. I call it the banana pouch. New, no tags. 15.00 Shipped FIRM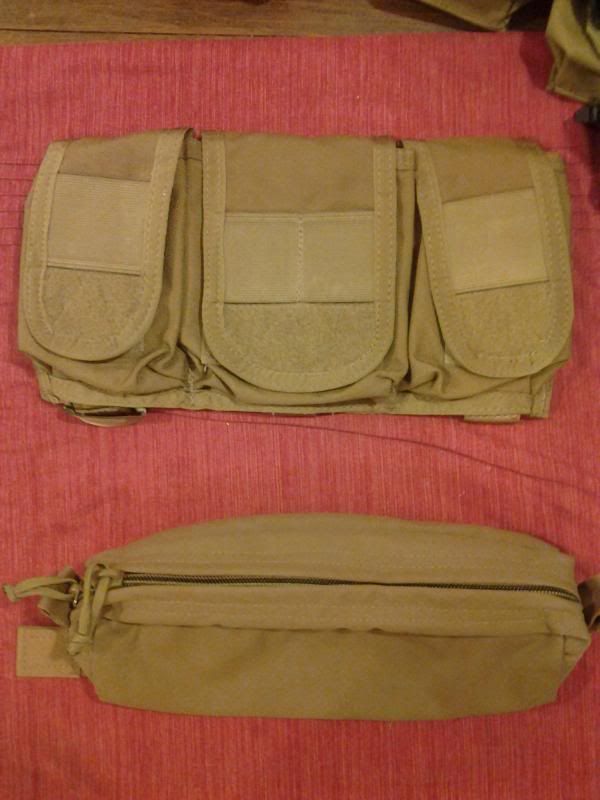 Pre-MSA Paraclete Quad Fold Med Pouch. Used, has Red Cross in sharpie.  After all the new fancy med pouches, I still love this one. 20.00 Shipped FIRM
USGI Army Med pouch insert. I like this for turning a standard GP pouch into an IFAK. 15.00 Shipped, FIRM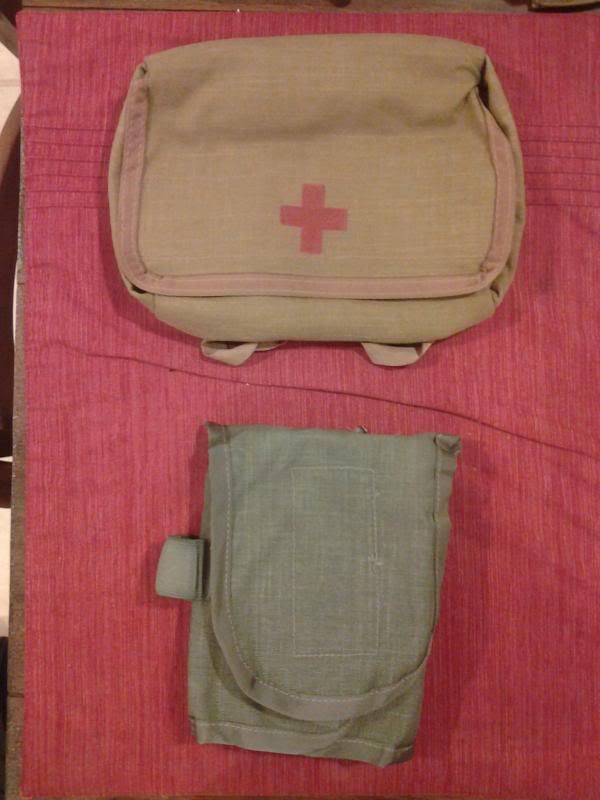 2 Blackhawk Smoke Pouches. New, no tags. Also, PPM/TAS Frag pouch in black. Sold as a lot. 25.00 Shipped FIRM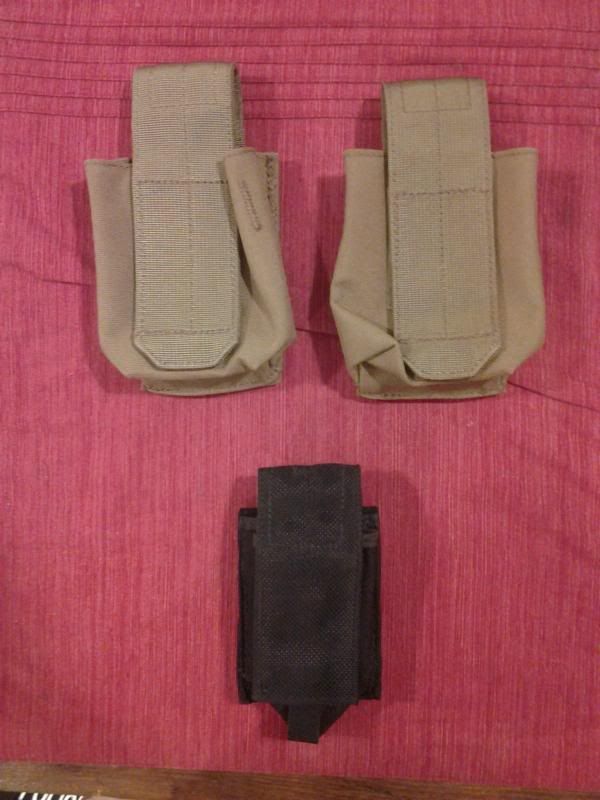 Belt Kit-
Blackhawk Belt mounted utility pouch, zippered. Surfire V70, New with hardware, and DBT Surefire pouch. Sold as a lot. 35.00 Shipped FIRM
LBT Triple Pistol Drop Leg with Kydex for metal 9mm mags. I love this thing, just no need for it anymore. There is more drop hanger strap zip tied that you cant see. It will hang pretty far. Used a couple times. Kydex and flaps for retention. 50.00 Shipped, FIRM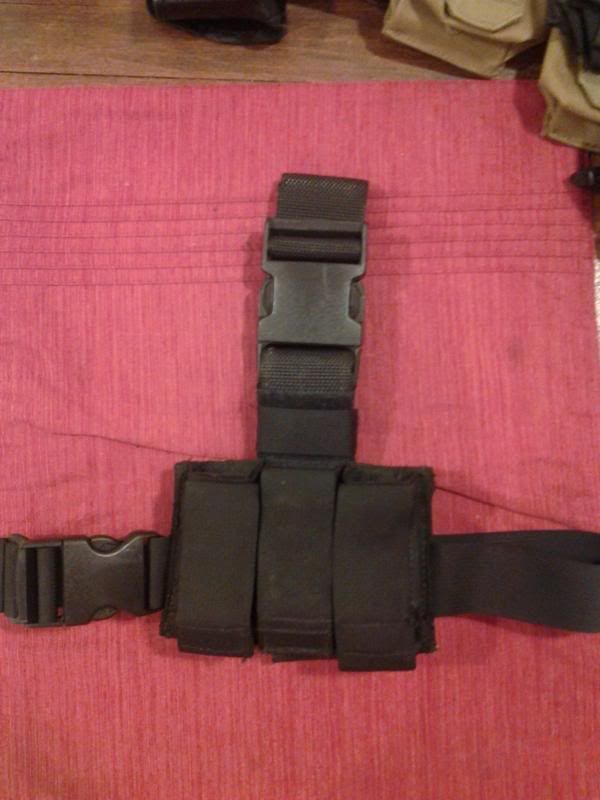 Safariland 6004 Kit. Turn your 6280 or whatever into a drop leg. Cut down old style KYDEX/SUEDE shroud, before everyone else was doing it. Also includes drop hanger strap and 2 new leg straps. Be old school. 25.00 Shipped, FIRM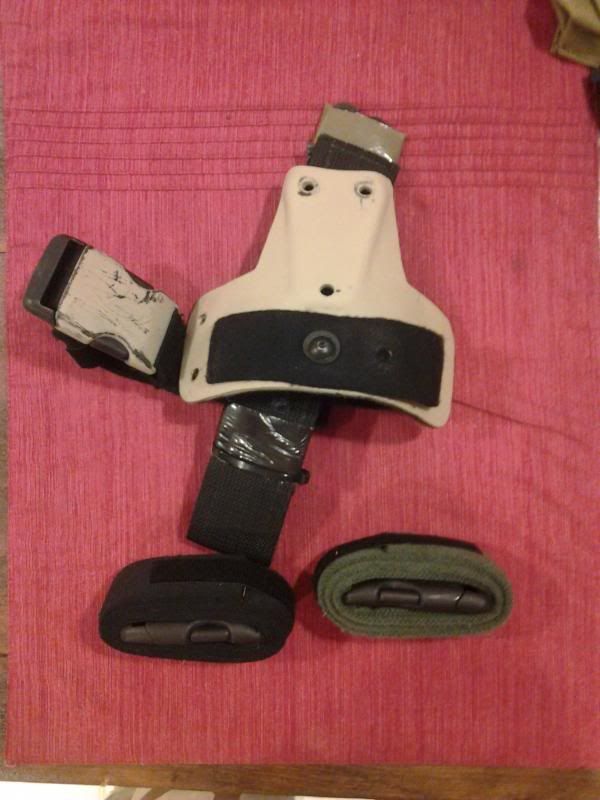 Ops Core VAS Shroud, missing one screw, New , Never mounted. I'm sure if you call Ops Core they will hook you up, I'm just too lazy and already have them on all my helmets. 30.00 Shipped, Negotiable due to missing hardware.
DBT Mich Cover, New. Size Large. 1000 Denier Cordura. Great cover. 15.00 Shipped FIRM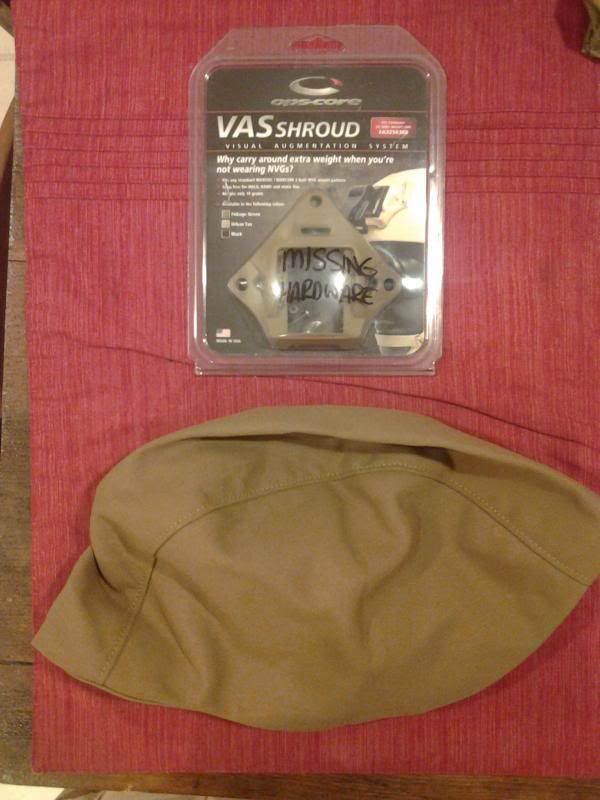 Old Cop Sh!t. Two Strong Leather mag carriers, A517-7, one with a strap, one without. Used but in great shape. Vertical/horizontal belt carry. Heavy snaps on the back. for metal 9mm mags, but could hold glock, as they are used and a little flexible. Gould and Goodrich double for metal 9mm mags. Used but in almost new condition. Sold as a lot. 25.00 Shipped FIRM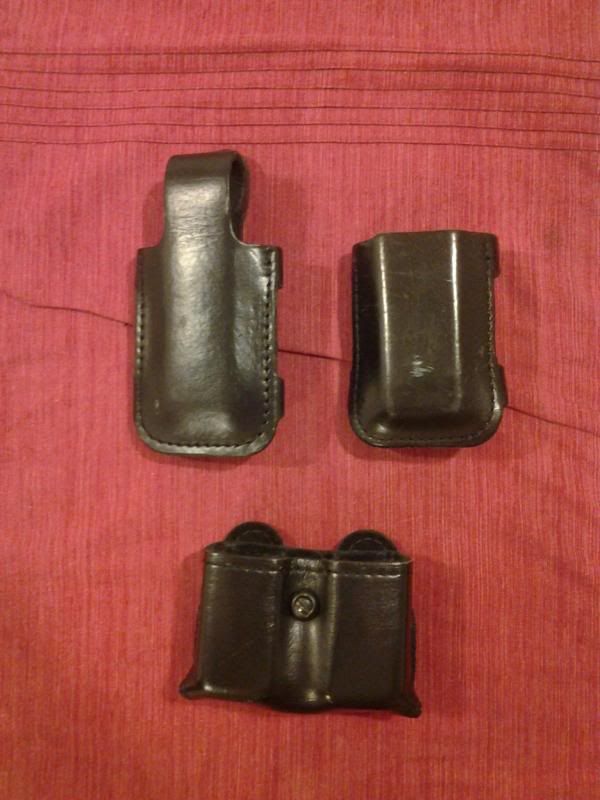 DBT Partol Outer Carrier, New. Some velcro covered MOLLE on the front, with a big patch to hide it all. Has velcro on the left chest for badge, and two panels that can be hidden. Must prove you're a LEO for this one. Great carrier, BLACK, SIZE LARGE. No armor included. WIll hold IIA/IIIA. 45.00 Shipped, FIRM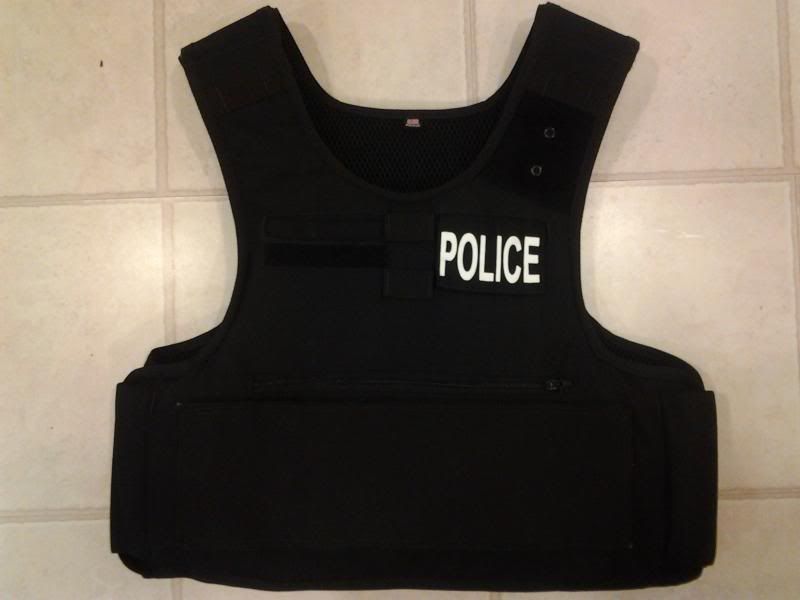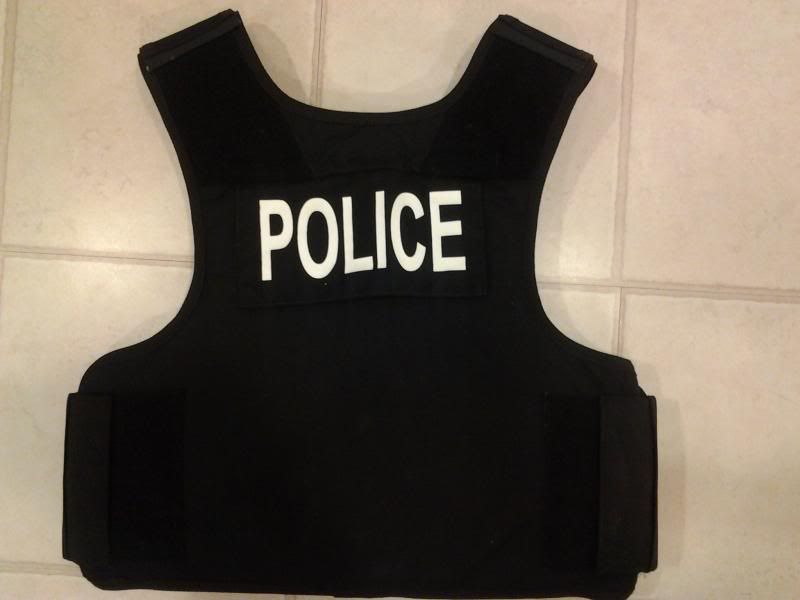 Here are the rules-
Email me WITH THE ITEM NAME AS THE SUBJECT at  settles0226(@)gmail.com as I don't always have access to the site.
Understand that I work crazy hours sometimes and travel, so I might not be able to get back to you for a day or so. 
PAYPAL ONLY, NO TRADES unless it's old GI 20 Round Ar mags. 
If you want faster USPS shipping or UPS/FedEx, you pay actual shipping. 
If you're Mil/LEO, let me know in your email. Be prepared to prove it. (Scanned ID, etc)
Thanks guys and be safe.