This is my kind of thread so sorry I am late to the party! I see a lot of pretty guns but I prefer action shots:
Saiga 12ga in a Kushnapup (bullpup) stock with 12 or 15rd stick mag and a MARS sight firing a 1oz high brass HP slug:
*Yes, I know I'm back on my heels but this was a freeze frame from a video and I was on about round 9 during a mag dump test.
Desert Eagle .50 Action Express:
*I may be flinching but it appears there is a valid reason...
And that reason is because sometimes I get hit in the forehead with hot .50AE brass, which happened in this photo as well: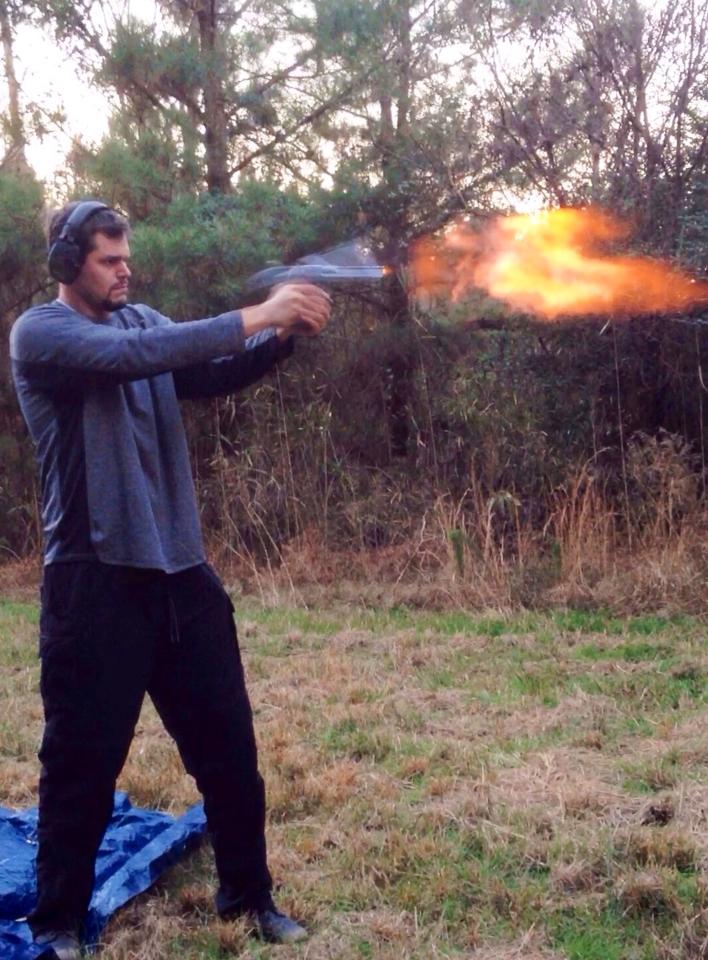 The solution? Make myself look like a psychopath while handling this hand cannon:
*The recoil knocked the mask down my face and and one ear protector came loose.
But I'm no high caliber nut and never discriminate: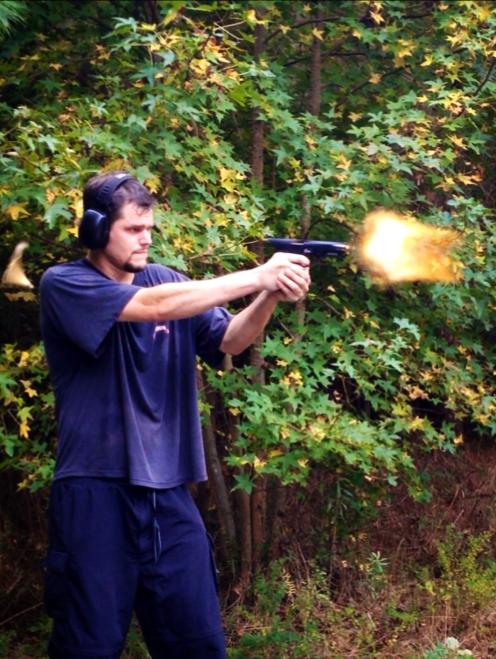 *FN 5.7
I reload 5.7, 9, 40, 223Rem and take it seriously but I know how to have fun when shooting with friends.
*I thought dual Five-seveNs was some myth out of "Call of Duty". I was absolutely beat after emptying both mags (60rd) as fast as I could. Just cuz.
Of course my love of guns rubbed off on the wifey: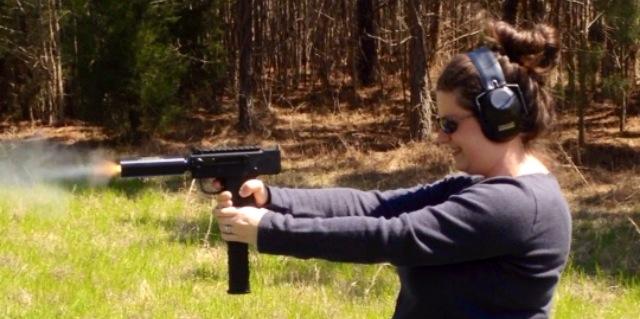 *MPA930SST (9mm, not suppressed)
And the mandatory AR15:
*White Oaks upper with DIY lower
Aren't guns great?!
*Uzi .45ACP (semi)